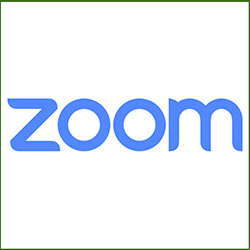 New Service! As we continue to expand our digital offerings in response to the COVID-19 pandemic, Way Library is now offering Zoom Rooms available for groups, organizations, and businesses to use for free.
The Zoom Meeting Rooms can accommodate a maximum of 100 people and can be reserved for up to two hours, Monday through Friday. Groups can reserve a Zoom room for a maximum of two meetings per month.
Please click on 24x7 Service to find the Zoom Room Request form. Complete the form with your requested date and two times that work best for you. Our Meeting Room Coordinator, Rachel, will get back to you with a confirmation and the Zoom link and password for your meeting. Please call (419) 874-3135 ext 106, if you have any questions.
---