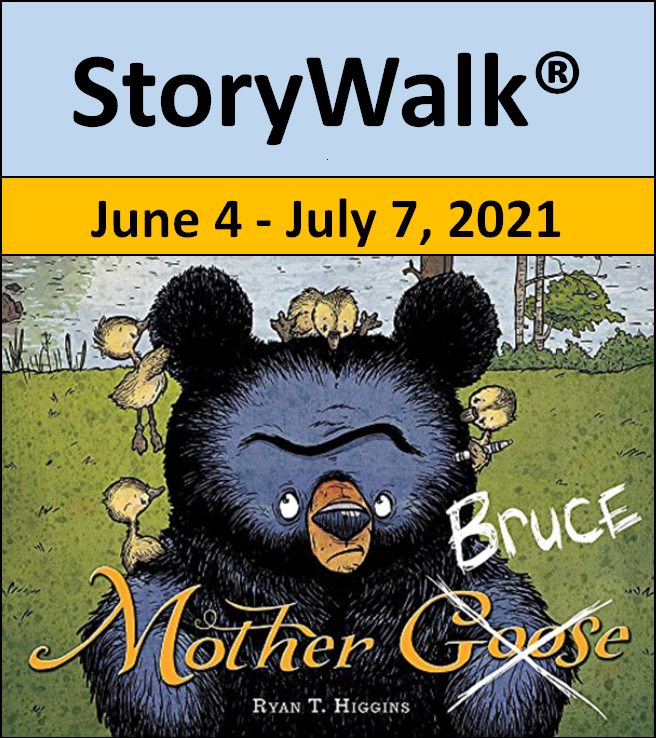 Join us for a fun outdoor adventure that promotes literacy, physical activity, and family time! Great for all ages!
Sponsored by
Summer Reading Program 2021
Starting Monday, June 7th, signups for all three of our Summer Reading Programs - Children's, Teens, and Adults - will officially begin! Visit the corresponding links below for more information!
Naturalist-In-Residence, Emma Taylor
Way Library is pleased to announce our Naturalist-In-Residence for Summer 2021, Emma Taylor. For information about Emma, and event information and registration links, visit the link below.
Library Closed Monday, July 5th
In celebration of Independence Day, the library will be closed Monday, July 5th.
Programs, Book Discussions, and More
Our Calendar of Events is your easy portal to all of our events. Browse by age group, or use the "Search" feature to narrow down the results.

A new service at Way Library is designed to get library materials into the hands of people who are not able to visit the library in person due to one or more of the following circumstances:
prolonged or chronic illness
temporary or permanent physical or mental disability
advanced age
---
To be eligible for this service, patrons must live in the city of Perrysburg.
Homebound patrons must make a safe and appropriate environment for staff and volunteers making deliveries.
All materials circulated through the library, with the exception of Beyond Books items, are available through this service.
---
If you or someone you know would benefit from
Home Delivery Service
, please contact Liz Razo by calling 419-874-3135 ext 135 or via email at
elizabeth.razo@waylibrary.info
.