Way has a wide selection of computer books for those that can self teach. For everyone else, we have unique programs and computer classes.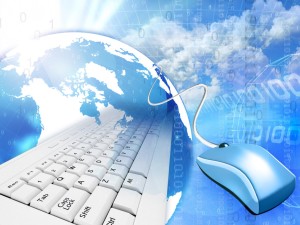 One-on-one Technology Help
Way offers one on one technology help.  Our staffers can help you learn more about any technology issue that may be confusing you, including: your laptop, software, tablet, phone, email, ebooks, audiobooks, and more.  These sessions are 30 minutes in length and completely free, but are by appointment only.  You can book an appointment by visiting our online calendar or by calling 419-874-3135 x 119.
Technology Workshops
Way presents technology workshops throughout the entire year. You can find a list of all of our programs here. You can see a calendar of just technology workshops here.
Comics Plus - Streaming Comics, Manga, Graphic Novels and More! Wednesday, June 8 @ 6:30pm
You will explore the Way Public Library's newest digital service Comics Plus and its unlimited streaming collection! Open to readers of all ages, you are welcome to bring your device if you'd like to follow along in real time.
Streaming Movies, Music and TV at the Library: Tuesday, August 9 @ 7:00pm
Your Way Public Library card gives you access to a wide array of streaming options, all for free, on your phone, tablet, computer and smart TV. We will take a look at the different apps and services you can use to find thousands of feature films, shorts, documentaries, TV series, concerts and award winning animation from around the world.
Computer Classes
Way also repeats a series of hands-on computer classes throughout the year. This series occurs approximately 3 times each year. Currently scheduled computer classes are listed below; click the links for more even information and registration. Registration will open two weeks before the event.
Intro to Computers and Windows 10: Tuesday, September 27 @ 2:00pm
Learn the basics of using a computer and Windows 10. We will cover powering on and powering off a computer, the different parts of a personal computer system, navigating Windows' Start menu, accessing settings, and more.
Intro to the Internet: Tuesday, October 11 @ 2:00pm
Learn how to use an internet browser, Google Chrome, to get around on the World Wide Web. Topics covered in this class will include Internet Safety, Google, Way Library Catalog, Library Databases, Blogs, and much more.
Intro to Microsoft Word 2016: Tuesday, October 25 @ 2:00pm
Learn to use Microsoft Word to draft everything from a resume to a letter to your congressperson. This class will cover the very basics of word processing, such as learning correct typing methods, error correction, and text formatting, saving and opening documents, and inserting pictures and clipart.
Intro to Microsoft Excel 2016: Tuesday, November 8 @ 2:00pm
Learn the basics of using Microsoft Excel 2016. Attend this class to learn about Cells, Workbooks, cell formatting, functions, and equations. We will create a simple budget complete with formatting during this one and a half hour class.
One-on-One Tech Help
Way Library is again offering one-on-one in-person tech help. Appointments can be scheduled in 30-minute intervals on Tuesdays and Thursdays. Appointments can be scheduled at the following link: https://waylibrary.libcal.com/appointments/techhelp. As with all other in-person programming, protective face masks will be required for all One-on-One Tech Help sessions.
Northstar Digital Literacy
Through the generous support of the Institute of Museum and Library Sciences and the State library of Ohio, Way Library offers Northstar Digital Literacy training, for free, to our patrons. For more information, follow the link below: